NAS – SAN and OBJECT Storage – June 2 – 2:00 PM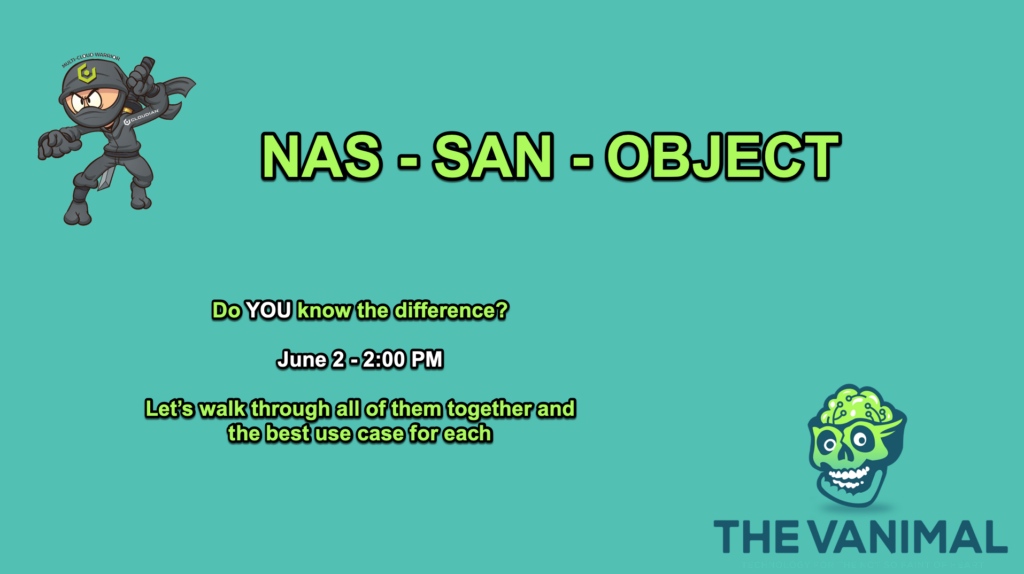 What a great Webinar this will be! How many times have you heard someone talk about NAS or SAN or OBJECT storage and you weren't sure exactly what they were talking about?
No Worries at all !
I'll walk you through each of these and the general use cases (there are MANY!) so that you will finally understand what they really are. I'll also share with you the benefits of OBJECT storage in your environment and how it can save you from ransomware attacks. Look forward to seeing you there, and remember, ASK those questions – if you don't know ask. Chances are someone else wants to know the same thing!
REGISTER BELOW